The Wheel of the Year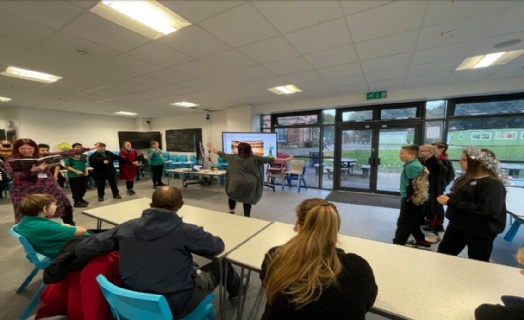 February 1st, 2022
I'm a sucker for a bit of symbolism and came across the festival of Imbolc that is celebrated today, based on an ancient Celtic tradition that marked the halfway point between the winter solstice and summer equinox. Coinciding with the Lunar and Chinese New Year, we here at Millgate School are taking time this week to stop and appreciate the first stirrings of spring.
There is no denying that we all need this time to look forward and appreciate the glimmers of new life and hope. Even as I write now, I can see our Final Chapters staff and boys out on our new all-weather pitch playing football on this sunny and blustery day.
While in this reflective mood, we reflect on the bleak winter and appreciate that on dark days our students never fail to deliver signs of progress and growth.
My favourite 'Stirrings of Spring'
OFSTED visit: In November 2021, we had OFSTED visit our residence and judge it once again to be outstanding. The kids made us so proud and were able to talk about the difference our flat makes to them and their families. We couldn't be prouder of unwavering and herculean efforts that are made by our family support, safeguarding and residential care team.
'Romeo and Juliet', Big Lesson: To conclude the study of Shakespeare as an Literary Architect, the English faculty had all of Year 7 working together on developing their essay writing and looking at how Shakespeare prepares his audience for the tragic ending. There were 24 students working together and showing off just what they've learned. It made me an incredibly happy teacher of English.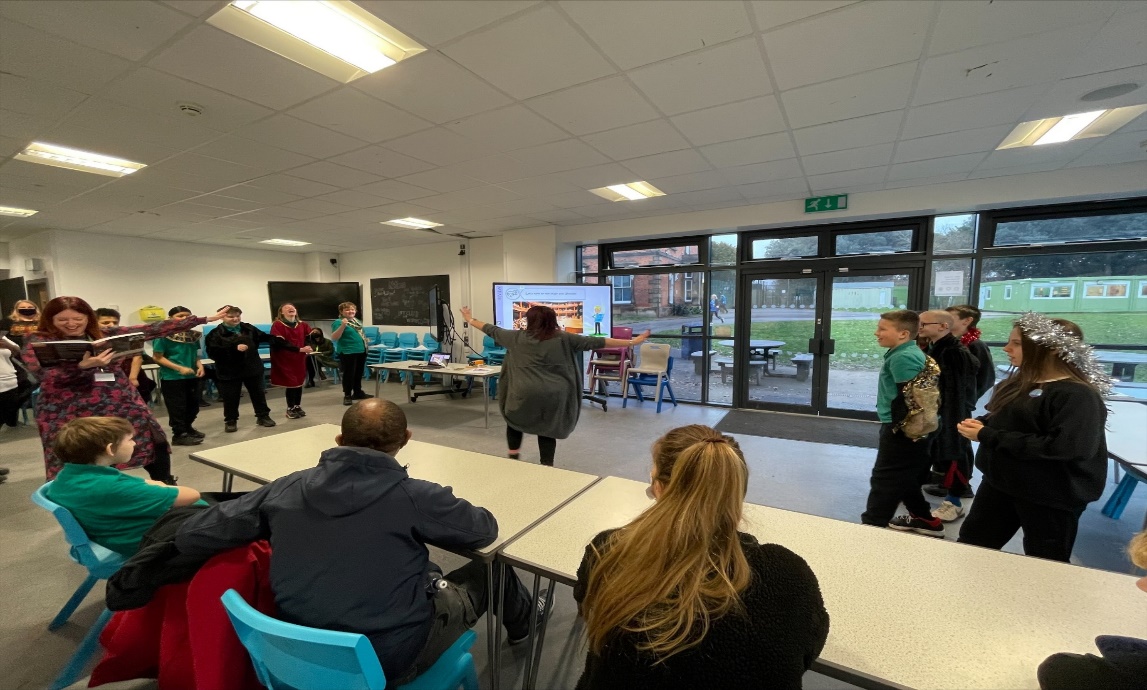 'Hey Jude': Assembly on TEAMS hasn't always been the easiest or best way to come together as a school community, but last week one of our year 7 beauties showed us just how it is done. Live from the music studio, our Spirit of Millgate 2021, led the school in singing at the tops of our voices, giving it a bit of 'na, na, na, nah…Hey Jude!'. I suspect from the time he is continuing to spend in the music studio that the Dip Dabs are preparing their next song. I certainly can't wait.
Hobnobs and The Dodgers spread kindness and raise funds: Our primary students have organised and run events to raise money for the 'Fields in Trust' charity, doing their bit to protect our local green spaces. Our little biscuits were formidable in supporting a charity in doing all it can to protect access to nature for all. They truly embody the stirrings of spring and hope for the future.