Proposal for Millgate & Keyham Lodge Schools to Join the discovery schools Academy trust (DSAT)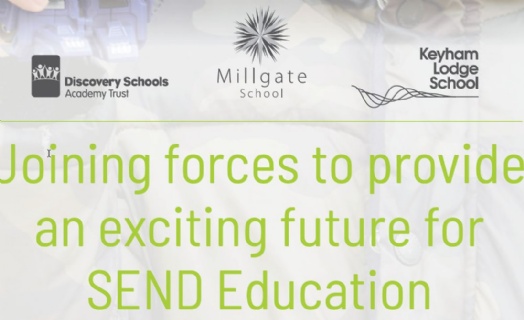 Millgate School and Keyham Lodge are at the forefront of SEND education in Leicester and we have a long-held ambition to extend this reach to the benefit of more children and young people.
Our schools are amazing and work relentlessly in 'Transforming lives and inspiring futures' to ensure excellent learning experiences and outcomes.
To support us in fulfilling this ambition and further strengthen our SEND provision and reach, the Governing Body is seeking to create a formal partnership with Discovery Schools, an established and
successful academy trust. This would see the creation of a new SEND cluster within the Trust headed up by Chris Bruce, our Executive Leader.
Please see below the proposal attached for further details: