Shouting Loudly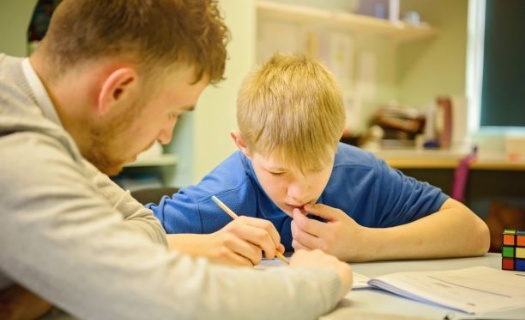 This week at Millgate , I have been thinking about how far we have come and the message that seems to punctuate any outside visits or visitors to the school "you don't shout loudly enough about how good you are".
That has been particularly relevant with our little primary lights sitting their mock SATs and taking part in enterprise week. We have afforded them the same treatment as we do our GCSE boys and allocated them each an exam buddy, I have been blown away by the staff efforts and even more so by the boys' determination to succeed.
We are very mindful at Millgate School that exams have multi faceted meanings for our pupils. The academic side of things is obviously important but that is only a small part, our pupils have fractured starts and fractured self esteem, they enter our school in a deficit mindset both in their view of themselves and in comparison to their peers. On Tuesday, I did an assembly to our SATs takers , where we gave them a letter detailing all of the things that we feel made them great Millgate Men and why I was so proud to know them and to be their headteacher. They were very pleased and I had the pleasure of receiving a letter back later in the week! The point I'm trying to make here is that external accreditation is important and can act as a comparative measure to help our pupils realise how far they have come but we need to be the ones that reinforce what great people they are and what legends they will become!

We also had a lovely moment in our annual performance dialogue with the local authority, our year 3s managed to sell £2 worth of pick and mix for their charitable enterprise project to our school improvement advisor, money well spent!

In other news , one of our treasured bungalow boys has seen such a rapid turnaround in fortunes that he will become a prefect next week, testament to the commitment of his hard work, his family and the staff around him and our parent group were in school on Wednesday to evaluate progress made this year.

This was all topped off with a great curriculum development session on Friday which should lead to some amazing developments for our federation and beyond for September .

A week well spent!