Feeling Lucky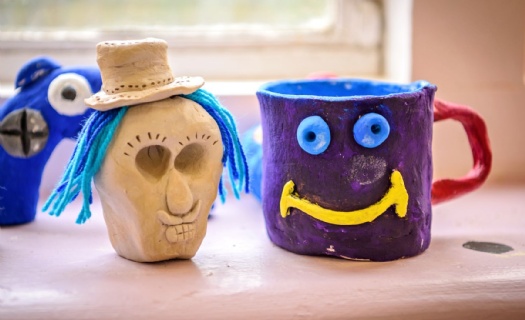 A great four day week for Millgate and for the federation.
A great four day week for Millgate and for the federation. With our primary boys getting ready for their SATs, the order of the day has definitely been with ensuring that they know what brilliant people they are and to reiterate that trying your best when something is hard is more than enough to make you feel proud of yourself, results will come in one form or another along the way.
We had our first GCSE exam with our fantastic NQT Sarah ably supported by the brilliant Lucy in making sure that the current year 11 boys can follow in the footsteps of some illustrious Millgate artists.
Looking ahead to exam season next week, you can feel the tension growing amongst the staff and boys, possibly a little bit more in the staff!! This time of year is a funny one, at our school we have the privilege of knowing the whole of our boys' journeys, we work tirelessly to make sure that they know how cherished they are and to ensure the relationships they have at Millgate are genuine and enduring. The exam season signals the beginning of the end of their time at the school which inevitably leads to some teary people realising how far we have come together and how much we are going to miss each other.
In amongst busy times it is important to know that what we create with our boys and staff is special and for some moments in time it is that that keeps us anchored into driving forward everyday. Keyham Lodge and Millgate also held a teach meet this week with over 100 people in attendance; the evening was thought provoking and full of passion, I hope it went some way to giving an insight into what we hold so dear across the schools.
With a look ahead to next week I also know that staff will be working tirelessly on this year's Oscars productions, a massive opportunity for some to establish relationships that they may not yet have and that will ultimately feed into the teary moments over the coming years!
Good luck to all the Millgate men next week, you are our boys, you are amazing and we couldn't be prouder!
Transforming lives and inspiring futures!