Liam takes over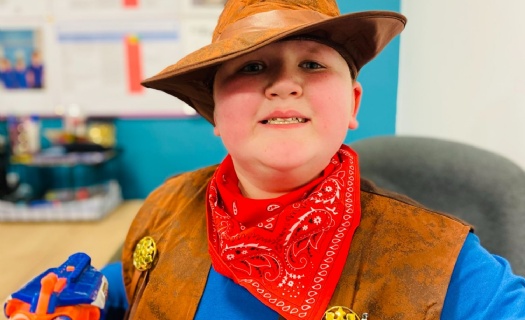 Perfect day for our first prefect+ take-over
It's on Friday morning's like these, at the end of a rather chilly week in February, that I remember just how lucky I am to work in a school like Millgate School. Today we have our first "Prefect Plus" takeover day!
In order to become a Prefect a student has to have worked their way onto gold status for 6 weeks, maintain that 6 week gold status to become a prefect, and then for 10 weeks they need to maintain their Prefect status to become a Prefect Plus and take over our school. With that came planning the curriculum content, our lunch, our activities and running the leadership office from the Head Teacher's chair all day. Today, one of our dearest year 7s gets to take over! There is a Bucking Bronco in the hall and everyone will come in dressed a cowboy.
I know that what we are about to create is one of the most amazing days of school that he will ever have known. I know, that this incredible team of people continue, in the hardest of times, to transform lives and inspire futures.
Have a wonderful half term all. Have a rootin', tootin one!