Key Stage 3
broad and brave curriculum

The core
Each KS3 class has between 4 and 5 lessons of both maths and English a week.
In English, the curriculum is text rich, with students studying 12 novels over the key stage. These texts include classics like 'A Christmas Carol' and 'Animal Farm' and modern young adults texts like 'One of us is Lying', 'A Monster Calls' and 'Mr Stink'. Confidence with knowing stories, writing stories and expanding their vocabulary develops students who are engaged in literature and language and are fully prepared to develop their voice and writing style at KS4.
In maths, we use 'Maths, No Problem' and fantastic interventions to build confident mathematicians and problem solvers. In Key Stage 3, the schemes of work for years 7 and 8 follow the National Curriculum for mathematics using the Kangaroo Maths schemes of work. There is an emphasis on numbers, algebra, shape and space, data handling and probability throughout years 7 and 8, and each topic is assessed and allows for students to make accelerated progress. The topics covered provide students with the necessary skills needed to achieve a qualification in maths. Year 9 is a transition year where there is continued emphasis on numbers, algebra, shape and space, data handling and probability. Students are assessed and academic plans are created for individual students to enter them for the best qualification moving forward.
Science at Millgate School focuses on developing skills and processes, as well as attainment, through the personalised planning and preparation of engaging science lessons. Science is also taken outside of the classroom by offering curriculum suited trips, the introduction of Science Week (STEM) and science themed events which are open to students, siblings and parents to enjoy.
the arts
Food is taught on rotation in years 7 and 8. Students experience 12 weeks of learning how to cook both sweet and savoury dishes. They learn about food safety, nutrition, healthy eating and the environment throughout the project. In year 9, students opt for food and experience a taster of catering and hospitality. Students plan, prepare and cook a variety of sweet and savoury dishes during a series of mini projects. Projects include international food, events and British rituals. Over the year students learn, develop and apply food safety, personal hygiene, diet requirements, nutrition, environmental issues and menu planning ready for KS4.
Performance, composition, listening and improving are the key skills that are learnt throughout music lessons in KS3. Students apply these skills whilst learning guitar, keyboard, ukulele, vocals, and music production using Logic and simultaneously gaining an understanding of music theory and the music industry, giving students a firm foundations for studying BTEC music at KS4.
Within Art and Textiles, students develop ideas by exploring and experimenting with materials and techniques. Gaining an understanding of practical skills including print making and learning how to use a sewing machine accurately, enables students to create personal final outcomes. Informed by the work of other artists, students follow design briefs, and through realising their intentions they create 2D and 3D outcomes including aprons and lampshades.
In Design Technology the curriculum covers a range of different materials and processes over the key stage. These are explored through practical projects such as pencil cases, LED lights, pewter casting and sweet machines. Students learn to use tools and machines safely and confidently to nurture their creativity. Each half term, a different practical project is explored whilst developing student's knowledge of theory in order to prepare them for KS4.
Physical Education & sport
The PE curriculum at Millgate is bespoke. This is to ensure that all learners are able to engage and succeed in personal fitness and experience competitive sporting opportunities through physically demanding activities. Developing both physical and emotional literacy is the main aim for the key stage, no matter the current sporting ability of the learner. PE will provide learners with the opportunities to develop and refine skills that they will require in later life, such as competitions and other activities to build character and help to embed values such as fairness and respect. Key Stage 3 will develop skills and qualities acquired in Key Stage 2 and prepare the students for the more challenging Key Stage 4 curriculum.
modern languages
In Modern Languages, students develop their knowledge of other cultures and confidence in speaking a second language. Currently focusing on Spanish, similarities with English are highlighted to enable students to access the new language through reading, writing, speaking and listening. An assortment of relevant topics is covered, including personal characteristics, home and school life, sports and activities, and food. Students with a passion for Spanish are able to continue with the language into KS4 and work towards a GCSE.
pillars
Pillars is a new subject area for 2018-19. Its role in the curriculum is to marry up key elements of PSHE, citizenship, history and geography whilst developing students' understanding, belief and confidence in personal virtues such as; courage, justice, honesty, love, care, compassion, gratitude, humility, integrity and respect.
pixl edge
The PiXL Edge apprenticeship is a nationally recognised qualification. Pupils develop five key attributes called the LORIC's: Leadership, Organisation, Resilience, Initiative and Communication. The course is designed to develop career interests and key interpersonal skills essential for the world of work. The pupils work through 10 projects throughout the year, focusing on each LORIC theme. As a result, students are far better informed when considering their KS4 pathways, work experience and post-16 aspirations.
reading champions
Whilst students have five lessons of English during KS3, where they explore four novels over the year, the importance of reading for pleasure cannot be underestimated. This is why Reading Champions was introduced several years ago. During Reading Champions lessons, the boys will share the enjoyment of novels such as 'The BFG', 'Kes', 'Boys Don't Cry' and 'The Curious Incident Of The Dog In The Night-time'. They may begin by just listening, but we aim for them ultimately to want to share the reading experience and feel confident with reading out loud to one another. Being a confident reader will prove beneficial as they move through the school and ultimately study for their GCSEs in KS4. Reading has been proven to improve outcomes in terms of spelling, grammar, ideas and understanding, but perhaps, more importantly, it increases emotional intelligence, powers of empathy and will result in them being more successful when they leave Millgate. As Alan Gibbons (a prolific children's author and ex-primary teacher) declared: 'A reading child is a successful child.'
50 things
50 Things is a bespoke personalised lea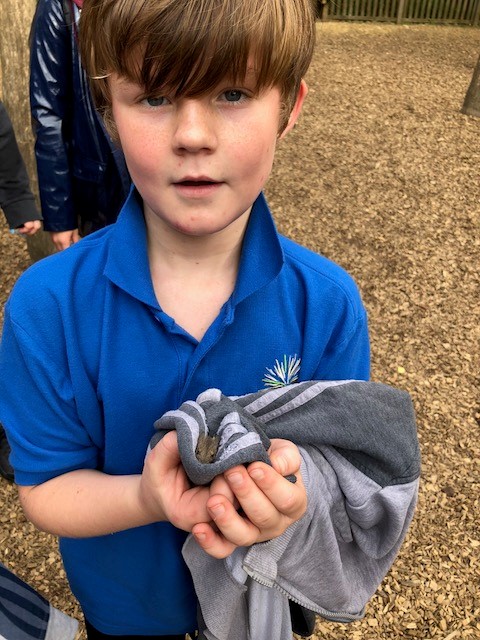 rning program centred on the National Trust's '50 Things to do before you're 11 ¾.' It offers a wide variety of learning experiences outside of the classroom and aims to support students' emotional development. As we journey through the 50 Things together, our students develop lifelong skills and a deeper inner-confidence which enable them to tackle some of the many challenges that life can throw up. Activities range from climbing trees and skimming stones, to exploring caves and sleeping out under the stars – there really is something for everyone to enjoy.