Art lessons at home
Here are some tasks you can do at home to further your skills! Please email photos of your work and your reviews of our online resources to sgammon@klms.leicester.sch.uk and mdias-hayes@klms.leicester.sch.uk - we look forward to hearing from you!
---
Quick, Draw!
A quick, doodling drawing game against the computer. This is a game built with machine learning. You draw, and a neural network tries to guess what you're drawing.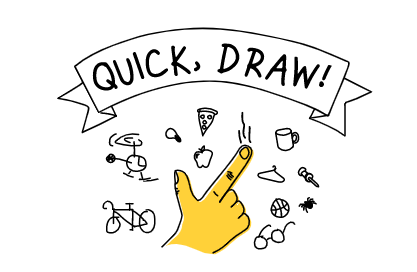 Street Art
Design your very own piece of street art. Street Art is related to graffiti. You might see it on your street, on walls and all over buildings! Street Artists use rollers, spray paint and stickers to make their art. Here's your chance to make your own.
Jigsaw Artwork
Can you explore and put together famous artwork by completing the jigsaws?
Mo Willems
Artist Mo Willems invites you into his studio every day for his lunch doodle. Draw, doodle and explore new ways of writing by visiting Mo's studio virtually once a day.