Brief Archive - March/April 2020
Thursday 30th April
I hope you are all getting on well with your garden challenges? KFish had an animal challenge yesterday helping to deliver 5 puppies! Here is one of them.
---
Wednesday 29th April
Good morning Primary, at this strange time, sometimes it's not the biggest actions that can have the
biggest impact. Just look at Tom Moore, the 99 year old raised £28 million… from his own back garden! All of the things we do for each other count. Mother Teresa, a catholic nun who gave her life to helping others said, "If you cannot feed a hundred people, feed one." Every action we take counts. Some of you have been mowing the lawn, washing dishes and helping with cooking, which is brilliant, get back to that. A special mention to Sam who has been helping an old lady with her shopping.
For Newsround we would like to include clips of you helping others or doing your own garden challenges! Please film yourself and send it to your teacher. Click on the image of Tom for inspiration.
---
Tuesday 28th April
Good morning Primary, make sure you watch your primary staff stars in Newsround today! Click on the image below to see the video!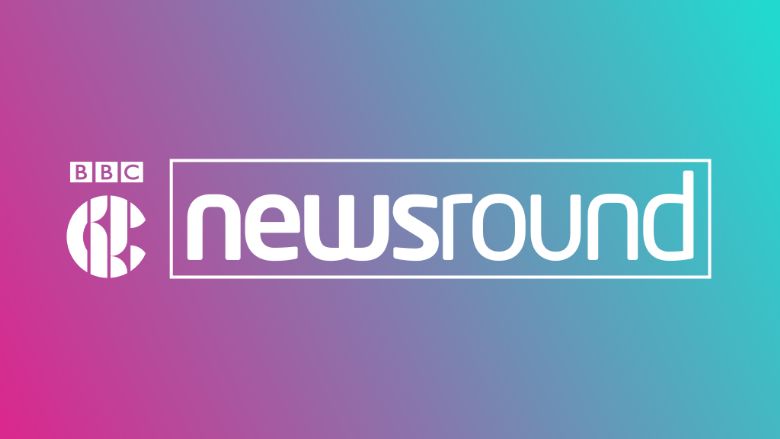 If you are inspired to be a star yourself then why not enter this poetry competition - click on the image below for more information.
On Friday it is Pyjamarama day where your teachers will be teaching you in Pyjamas and reading you a story.
---
Monday 27th April
A very special announcement this morning we are have our first...
Virtual Learner of the Week
Aiden Manger! Prefect and engaged in all his work all week, a special prize will be going out to him today! Aiden please email a photo when you have received it. Other mentions go to Colton for being a man of the house, Theo for helping out with household chores and Louis for completing all his work. Pens of progress are on the way to you 3!
You are all living through history at the moment so why not create a C19 Time Capsule! Use the attached PDF pack there will be a prize for the winner.
---
Friday 24th April
Good morning Primary! It is with great excitement that I tell you the Primary Team have created their own version of Newsround! Which will be on the website next week. With sports reports, spring watch and other news features it is going to be great! I am in school today so very excited!
If you are stuck for something to do today why not check out these activities for Lockdown from the Woodland Trust? My favourite is this toilet roll birdfeeder!
---
Thursday 23rd April
Good Morning Primary
It is perfect poetry day today and to inspire you to write your own! Listen to this poem for some ideas - 'Poets do it Anywhere'
You might want to illustrate your poem so here is a great guide on how to draw.
---
Wednesday 22nd April
Good morning Primary!
I hope you enjoyed David Attenborough yesterday, here is another great link to a nature website. Click on the image to go to the website.
As you are off school why not take a look at the Offschool website! There are loads of activities to do including quizzes and weekly competitions. Click on the image to go to the website.
The Magic of Maths – Six Card Trick from Murderous Maths author – Kjarten Poskett .
There are loads more activiies to choose from on the website. Click on the image below to see what else you can have a go at.
---
Tuesday 21st April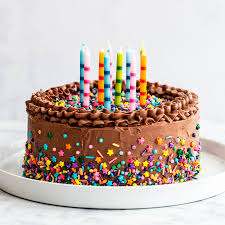 Good morning young men of Millgate
What day with have in store for you today! I
t is Helen's Birthday ! So when you Zoom with her today make sure you sing Happy Birthday.
We will have excellent weather this week, please get out for your daily 1 hour of exercise…. Walk, talk, run, cycle. Great for the body and the mind
---
Monday 20th April
Good morning young men of Millgate,
I do hope that you have all had a break this holiday and enjoyed some of the sunshine on your daily exercise. We are excited to be back learning with you each day. Don't hesitate in getting in touch with any support you need.
Today's PRIMARY brief:
BBC Bitesize have relaunch their website today with daily lessons that include Mabel and Sir David Attenborough. Follow the link to the website here: https://www.bbc.co.uk/bitesize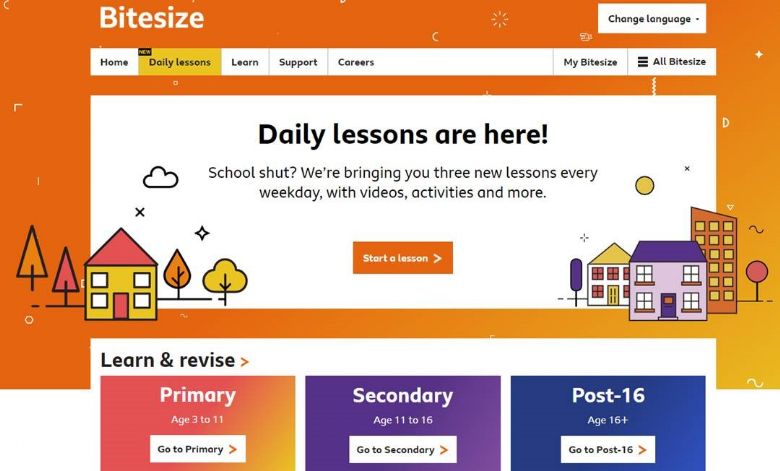 ---
Friday 3rd April
Sara x
---
Thursday 2nd April
We are putting together 50 things to do at home. If you and your family have any creative ideas about activities to do at home, email your videos to smarsh@klms.leicester.sch.uk. We'd love for your videos to join those made by our staff already on our website. #50thingsathome
---
Wednesday 1st April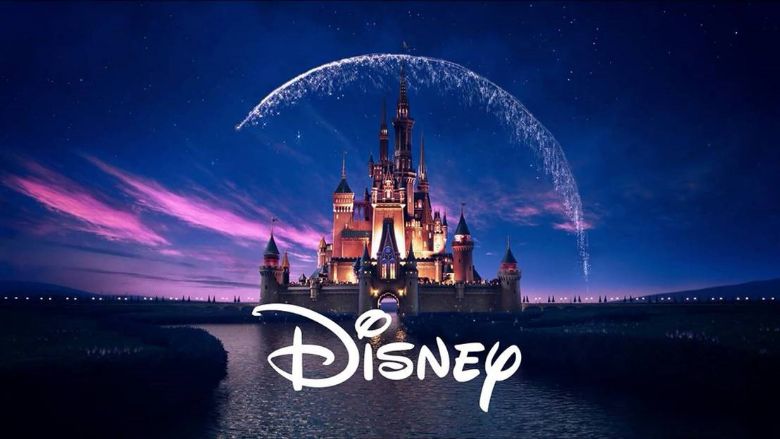 Helena found this resource circulating online and I thought it would be perfect for families looking for an excuse to re-watch some Disney classics. Mrs Hancock's Disney Curriculum is attached and give you some ideas from across subject areas inspired by the movies
---
Tuesday 31st March
The BBC has launch a new page on its website looking at how you control your online world and keep safe. It covers how to manage mean comments and 5 ways to concentrate on school work at home. Could be very useful for all of us! Click on the image below to go to their website.

---
Monday 30th March
Want to have a chance of being a published writer? Would you love to see your story in a 'proper' book? Head over to the 'Young Writers' website and bring your home alive with ideas, laughter and imagination in the ridiculous writers creative writing competition. Pass entries on to your class teacher for feedback and complete by the end of April.
An organisation called E2 are supporting their community and providing food parcels for the vulnerable and those self-isolating in Beaumont Leys. If you know anyone in that area that would benefit from their support head over to their website by clicking on the image below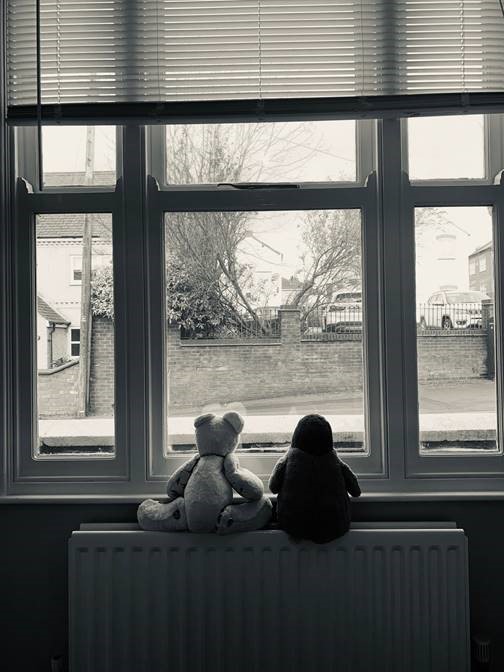 Just like in Michael Rosen's 'We're Going on a Bear Hunt', children across the UK have been placing teddy bears in the windows of their homes and then heading out for their daily exercise and hunting out the bears in the windows of other children's homes. Get your best teddy in a window and send your picture to me for twitter. Here is Noah's penguin and bear ready to be spotted:
---
Friday 27th March
It has been a difficult couple of weeks, but we couldn't be prouder of the efforts you and your families have gone to to keep everyone safe and happy at home. Do remember to find time to relax and appreciate the beautiful spring weather. To that end, I've put together some suggested online activities for you and your families to focus on mental well-being.
For those of you who have lots of questions about coronavirus and want advice on how to stay safe, Below is a wonderful book that has been released to help answer children's questions - have a look and let us know what you think!