Pillars
Week Beginning Monday 6th July
As the last week of what has been a very different term ends, it may feel a bit strange and odd. When we are feeling a bit unsettled, something that can help us feel better is to smile and make those around you smile too. So this week's challenge is to complete as many acts of kindness as you can! Use the image below to give you some ideas.
---
Week Beginning Monday 22nd June
I hope that you have seen on the news the incredible achievements of footballer Marcus Rashford to ensure that Free School Meals vouchers are provided to families in need over the summer holidays because of the impact that COVID has had on families and their incomes. Have a watch of the video below to hear the reasons behind why this cause was so important to Marcus.
Read more about the impact his work has done here: "Boris Johnson has been forced into a humbling U-turn over providing food vouchers for some of England's poorest families after a campaign launched by the footballer Marcus Rashford threatened to engulf his government in another crisis."
https://www.theguardian.com/politics/2020/jun/16/boris-johnson-faces-tory-rebellion-over-marcus-rashfords-school-meals-call
What do you think of what Marcus Rashford has managed to achieve?
---
Week Beginning Monday 15th June
Black Lives Matters protesters in Bristol have pulled down a statue of the slave trader Edward Colston, whose company transported more than 100,000 slaves from West Africa to the Caribbean and the Americas between 1672 and 1689. Demonstrators attached a rope to the Grade II-listed statue, pulled it down and rolled it into the city's harbour.
What's your opinion?
There are arguments for and against having pulled down the statue of Edward Colston in Bristol. Two oposite opinions are below. What is your opinion? What do you think should have happened to the statue of Edward Colston at this time?
---
Week Beginning Monday 8th June
Click on the Newsround image below and watch the video on reactions to George Floyd's death.
There have been many different signs and slogans that have been used to spread the message across the world that Black Lives Matter. Create your own poster or banner that you would hold to show your support for this anti-racist movement.
---
Week Beginning Monday 1st June
The murder of George Floyd
Click on the image below to watch a Washington Post report on the events that lead up to George Floyd's murder on Monday 25th May 2020.
CONTENT WARNING: This video shows real life content that is hard to watch.
What is your interpretation of George Floyd's death?
Can you envisage this happening in the UK? Why/why not?
What do you think the response from the police should be having watched this footage?
---
Week Beginning Monday 11th May
Wall of Hope
As all of us look forward to life returning to normal, it's an important time to stop and think about what you are most looking forward to doing once lock down has been lifted. Nicola sent me the image below of her daughter writing on the 'Wall of Hope' that her community has created where everyone can write what they are most looking forward to doing when things return to normal. Over the next couple of weeks, in Pillars, we are going to create our own wall of hope with pictures of ourselves holding or showing what we are most looking forward to. Here is my 'When this is over, I am looking forward to...'
Send a photo of yourself holding a message, completing the sentence, 'When this is over, I am looking forward to...'. If you are camera shy - that's ok! Instead send in a photo of your message and put your name on the bottom so we know who it is from.
Either post on Twitter or email Sophie.
---
Week beginning Monday 3rd May
VE day pillars poster competition!
Every year the end of World War 2 is celebrated with VE Day (Victory in Europe). On Friday 8th May 2020 it will be 75 years since World War 2 ended; a very special landmark in British history.
To celebrate this day, Millgate has created a Pillars poster competition to mark the event. Students are to create a poster to celebrate VE Day this year as the 75th year since the end of World War 2.
Please enter your posters by Friday 8th May either by email or by posting them on the Millgate Twitter page. Winners will be awarded a posted prize - good luck!
---
---
Week Beginning Monday 20th April
At a time like this it is incredibly important that you are looking after yourself; that you are giving your body and your mind the right tools to ensure that you stay healthy. This week we will focus on sleep. Watch the video link below to see how you can be keeping yourself well during these strange times:
As well as a video showing you the importance of getting the right amount of sleep:
Now, use the sleep tracker below and tick the times that you are sleeping each day/night. Made a note of how you feel on each of these days and see if there is a link between the number of hours you sleep and how you feel - sometimes we can feel bad not having enough sleep as well as having too much sleep!
Email me a picture of your tracker at the end of the week or any things that you notice throuhgout the week about how you are feeling and your sleep pattern.
---
Week Beginning Monday 23rd March
9GOR:
Could the Chinese be scapegoated for Coronavirus?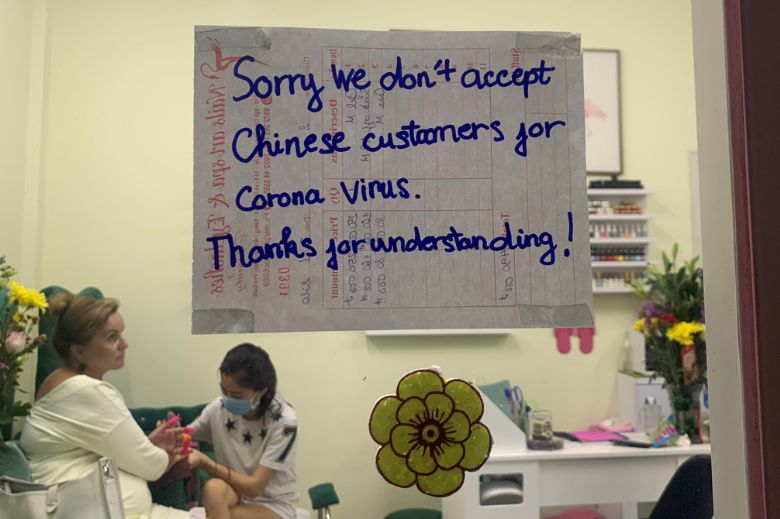 •Could there be scapegoating created by the Coronavirus?
SCAPEGOATING = a person or group made to bear the blame for others or to suffer in their place.
•Thoughts?
​​​https://www.nytimes.com/video/opinion/100000007028034/racism-coronavirus-asians.html
---
Taskmaster Challenges
For those fans of Taskmaster, or anyone else who wants to play, here's the first #hometasking challenge.